Copper - Flat Bar: Cu
20 mm × 60 mm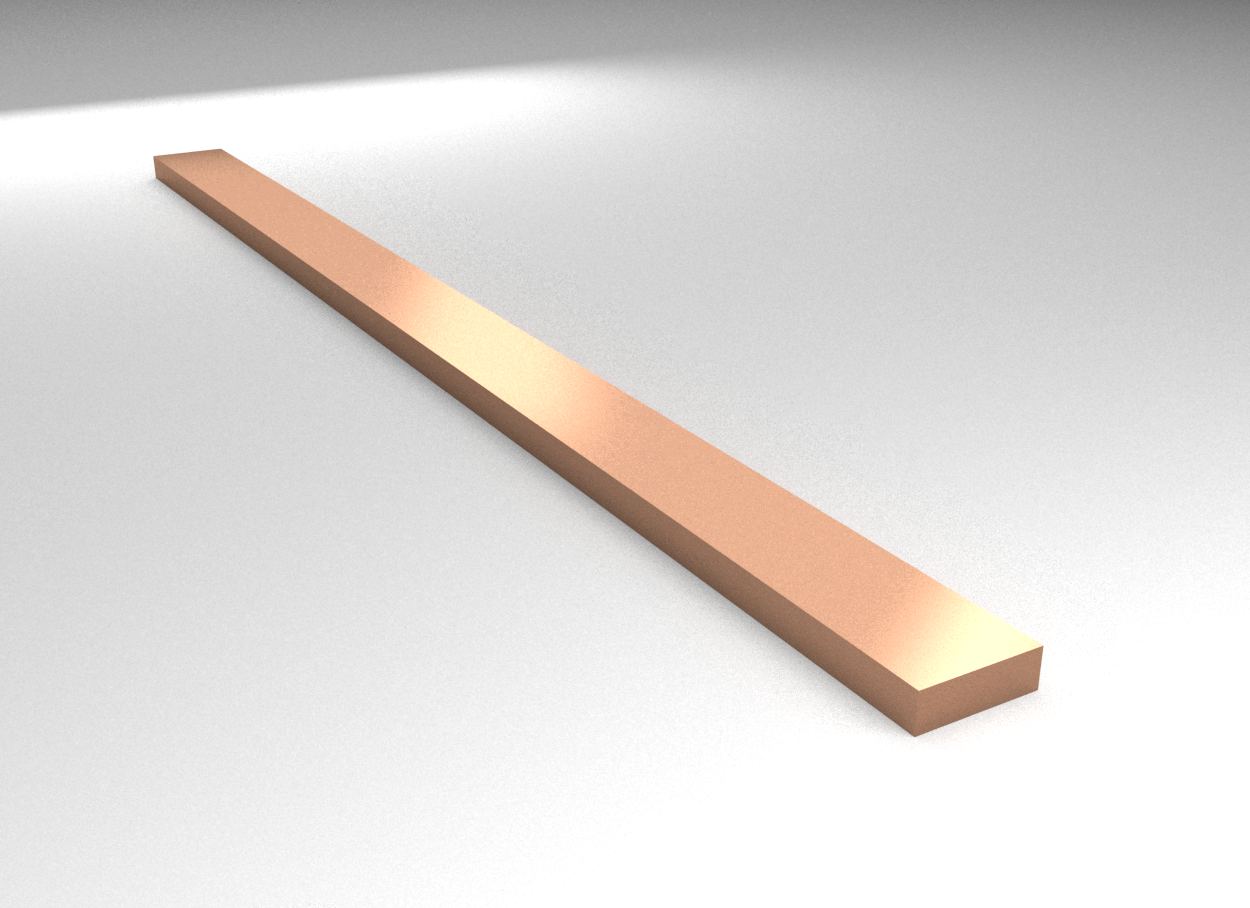 Copper - Flat Bar: Cu
20 mm × 60 mm
In Stock: 1 piece
Product Information
Copper can be used both pure and in alloys (such as bronze and brass). The key properties of copper are formability, ductility and excellent electrical and thermal conductivity.
Pure copper has wide scope of use: roofing, gutters, pipes, electronic components, cables, electric motors, boilers, coolers, etc.
We supply brass in the form of bars (round, flat, square, hexagonal, hollow), tubes, pipes, sheets (plates) or coils.
Below you will find a selection of the most common material grades we work with. If you are interested in another grade or alloy, do not hesitate to contact us.